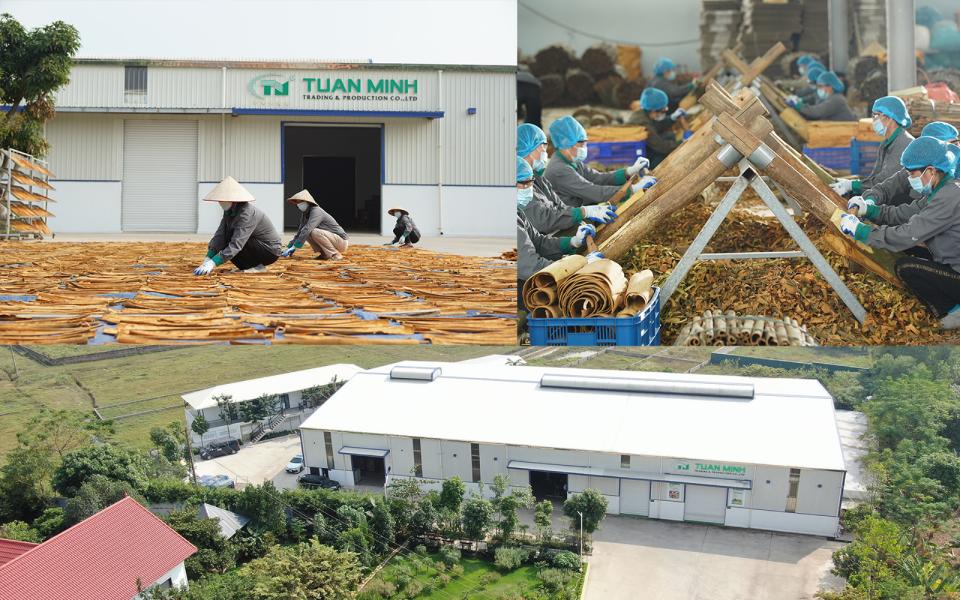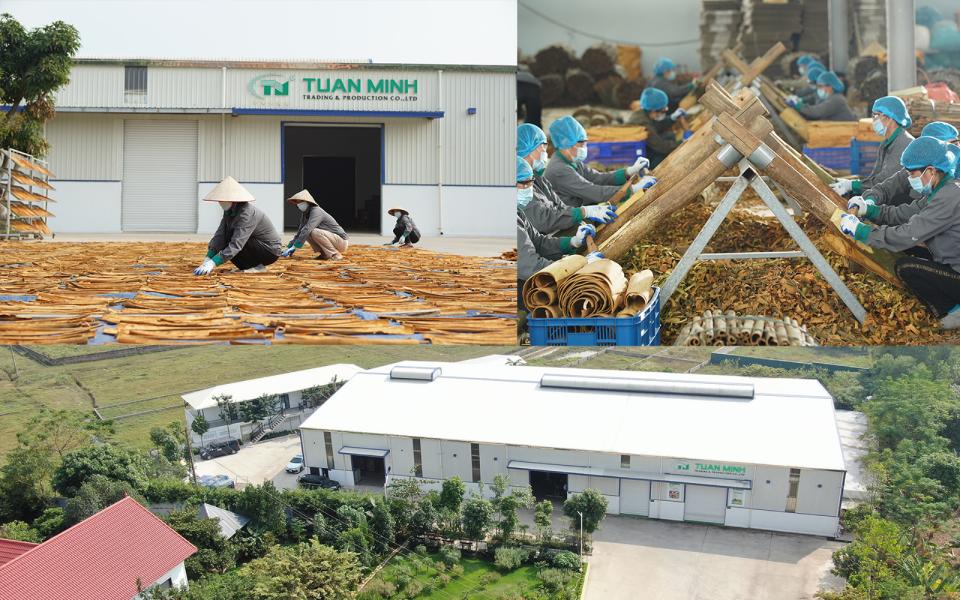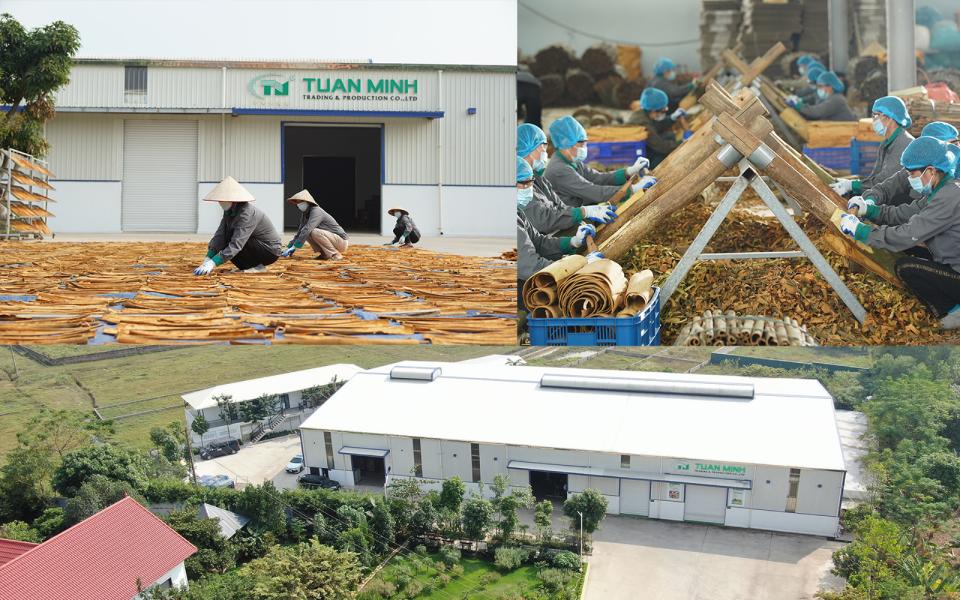 Cinnamon - cassia/ Star anise Factory

Address:
- Factory 1: Minh Phu, Soc Son, Hanoi
- Factory 2: Mau A, Van Yen, Yen Bai province
- Total Areas: 12.000 sqm
- Capacity: 10-15.000 Mts per year.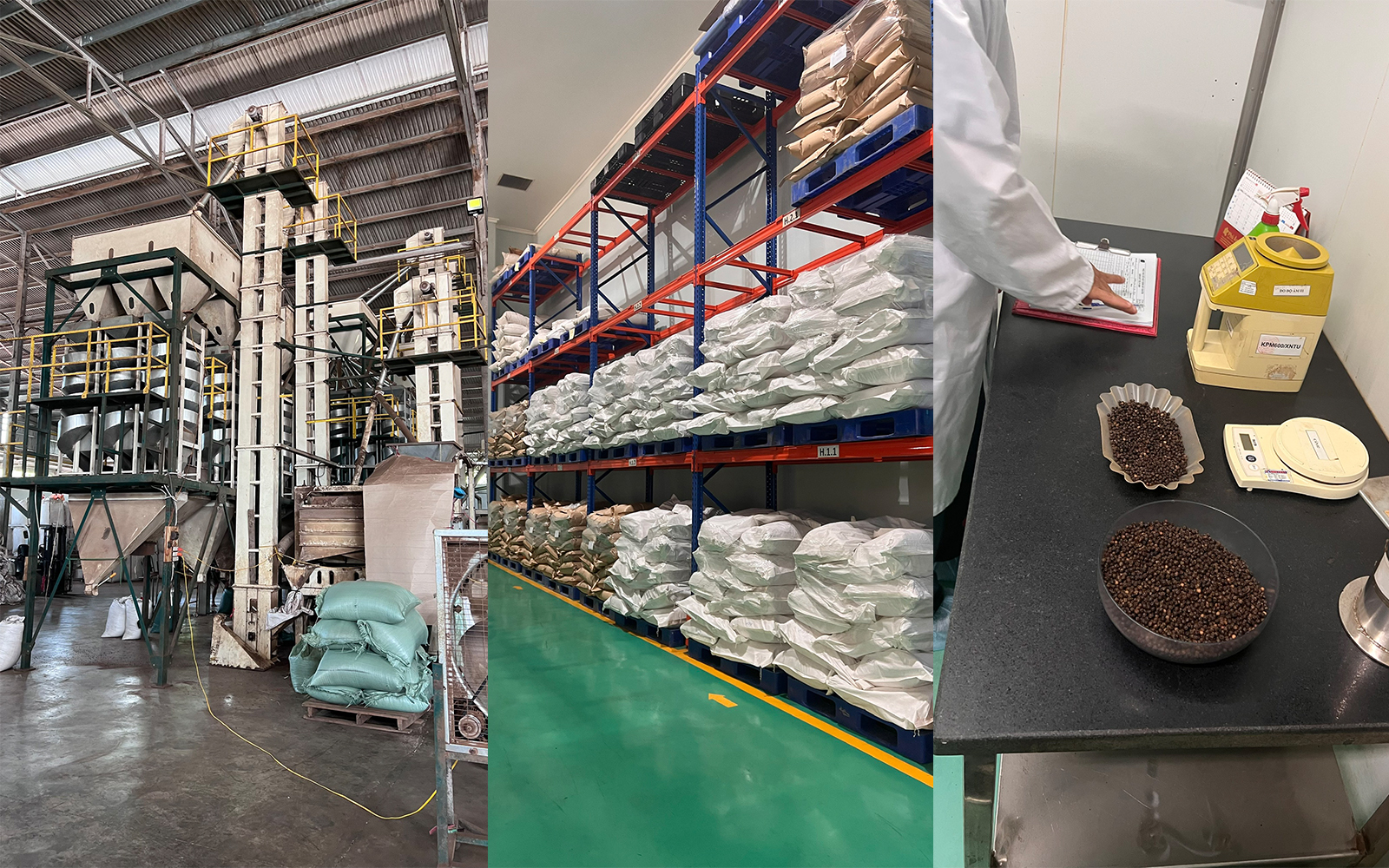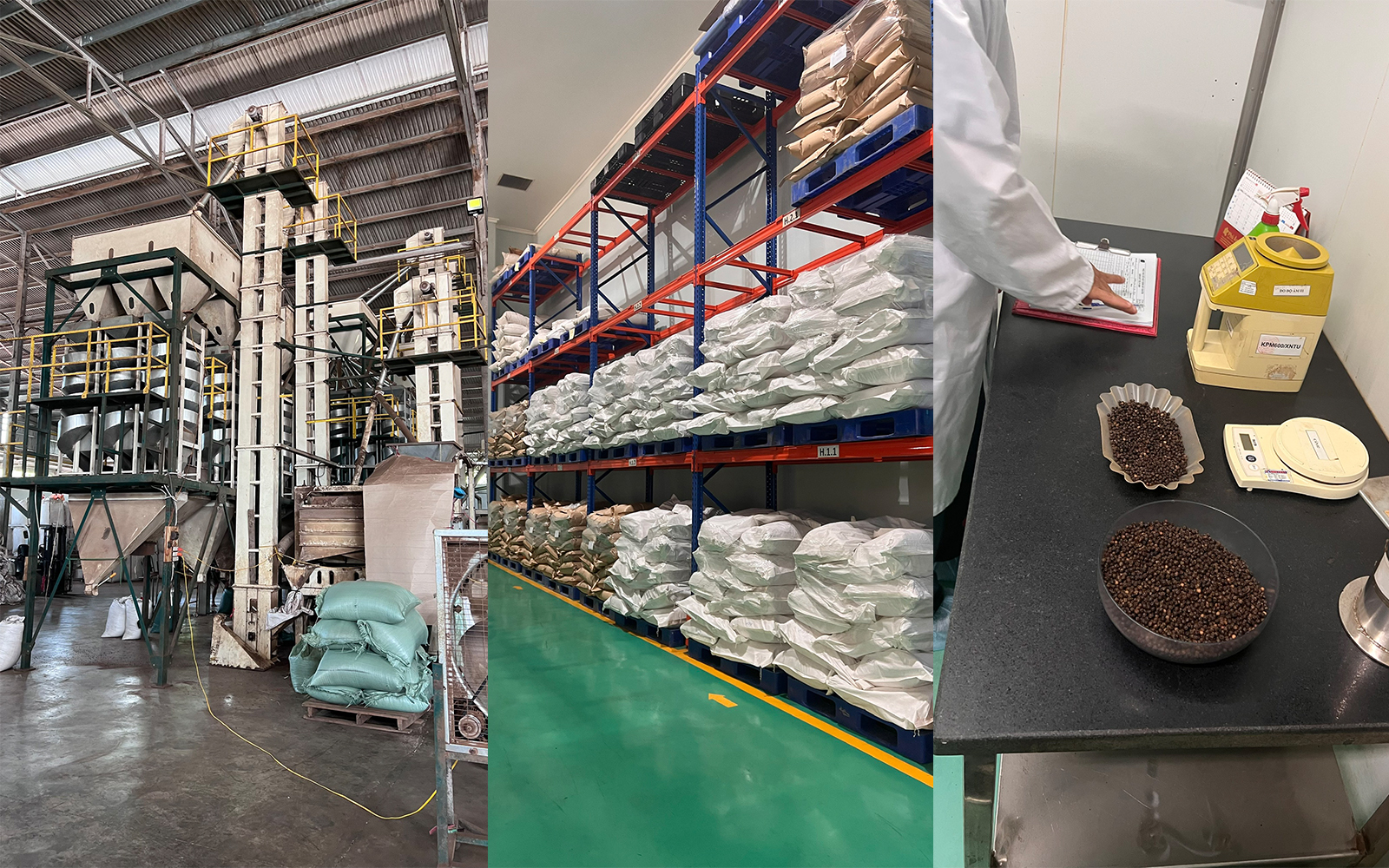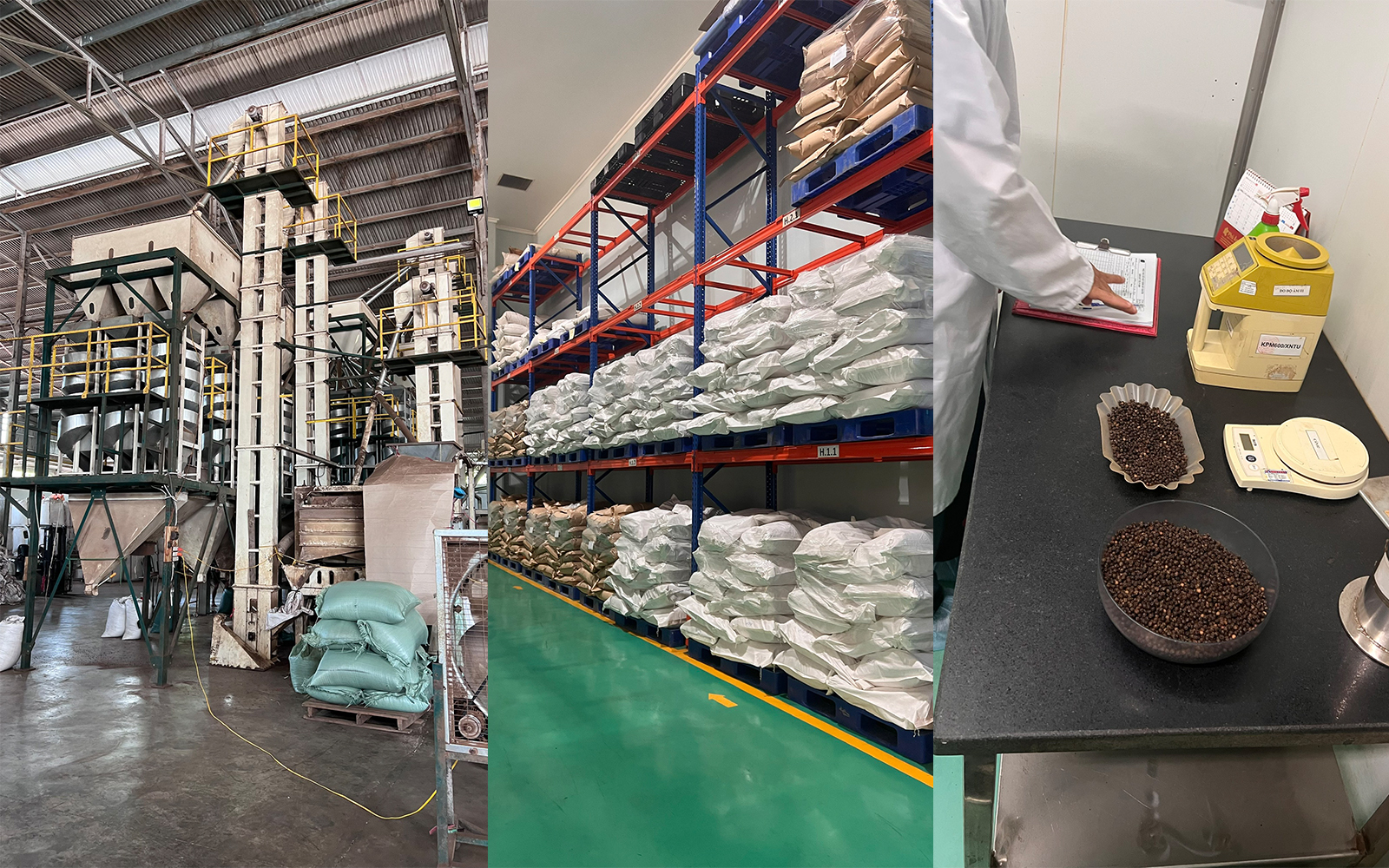 Pepper Factory

Address: Long Khanh, Dong Nai province.
Total Areas: 10.000 sqm
Capacity: 15-17.000 MTs/year
Equipped with modern technology, we provide FAQ pepper, ASTA clean pepper, ETO and Steam Sterilization cleaned ground pepper to the markets. We are the supplier of various kinds of pepper such as 500/550 g/l AFQ - Cleaning, ETO or Steam Sterilization Pepper and Pepper powder.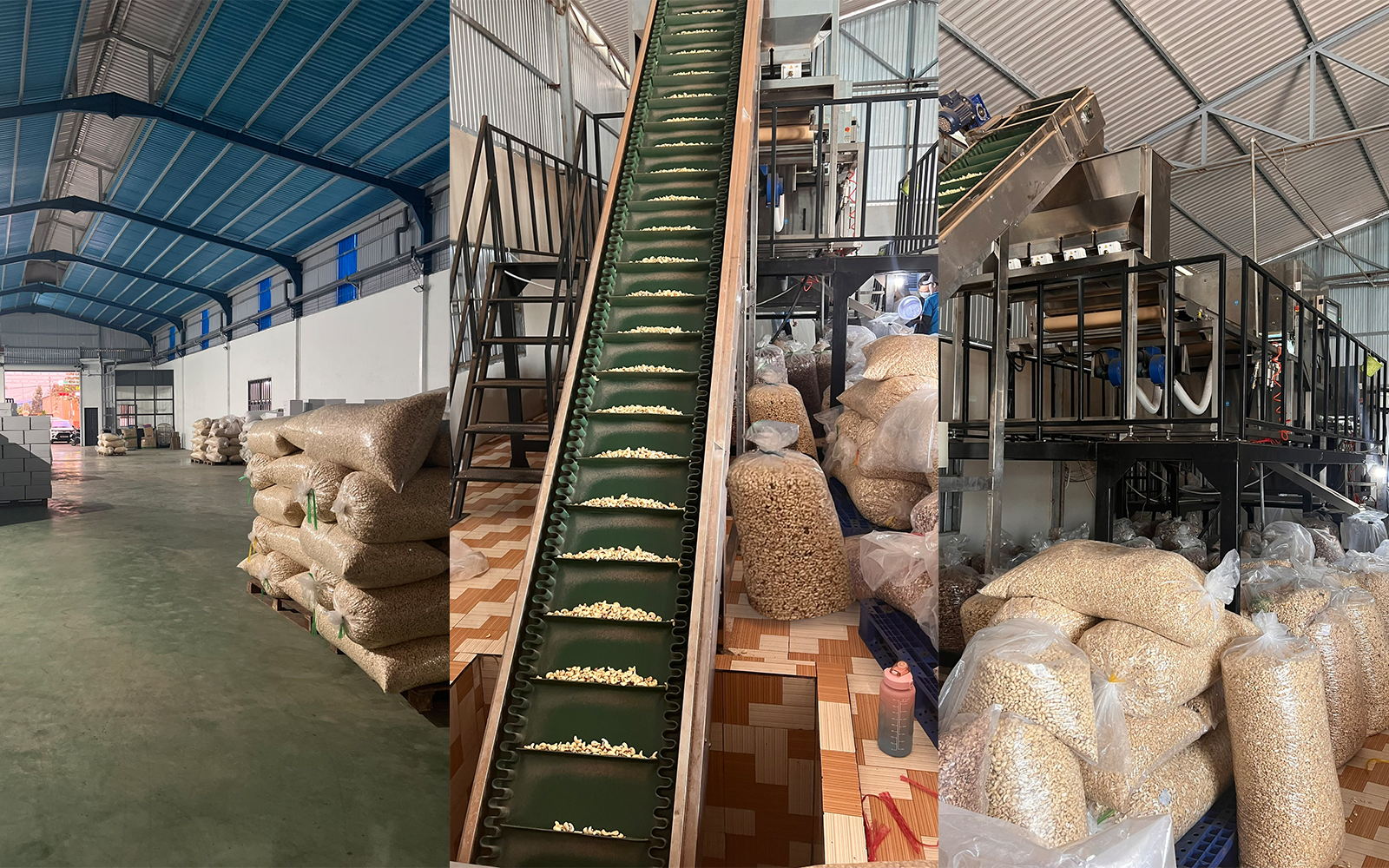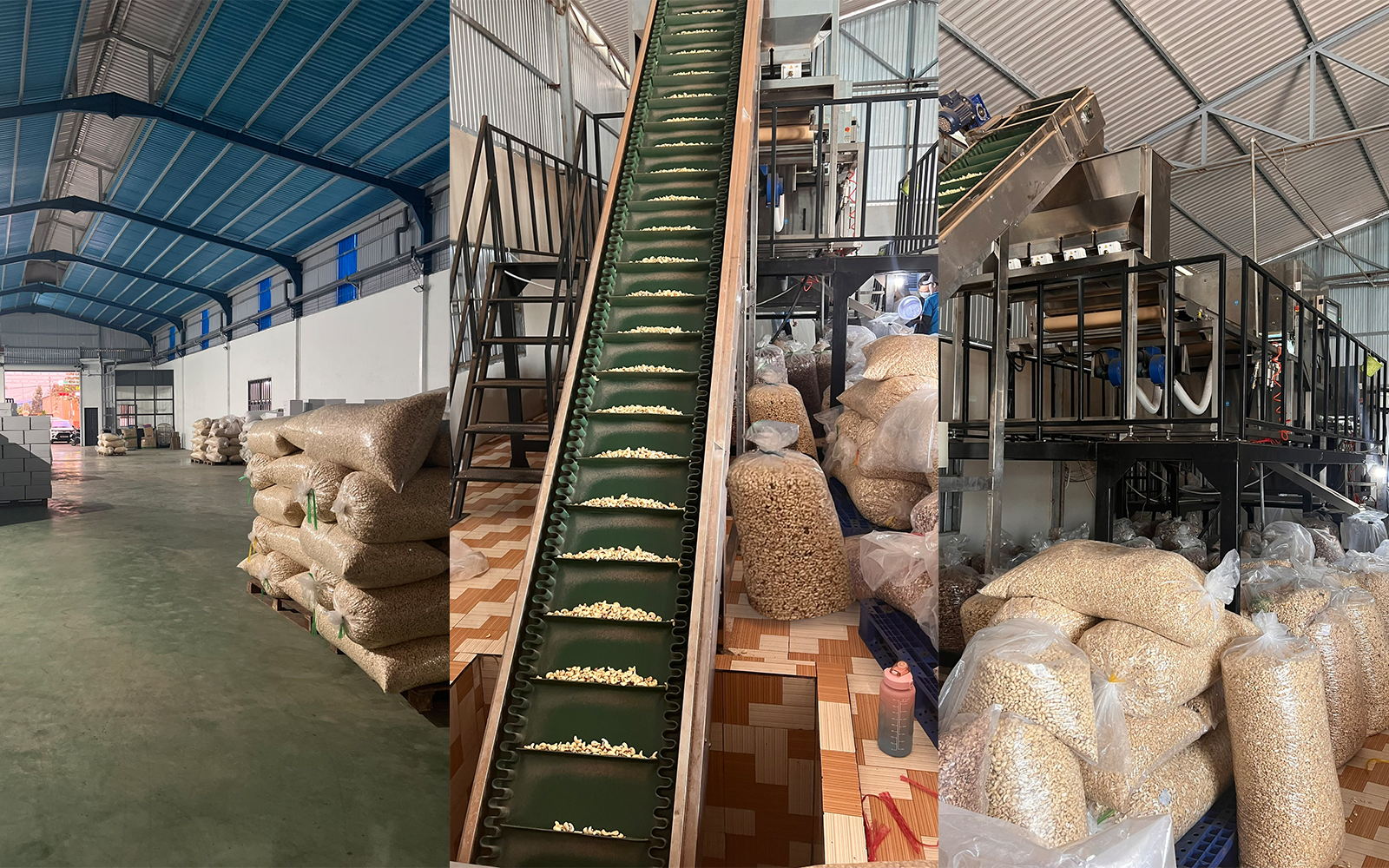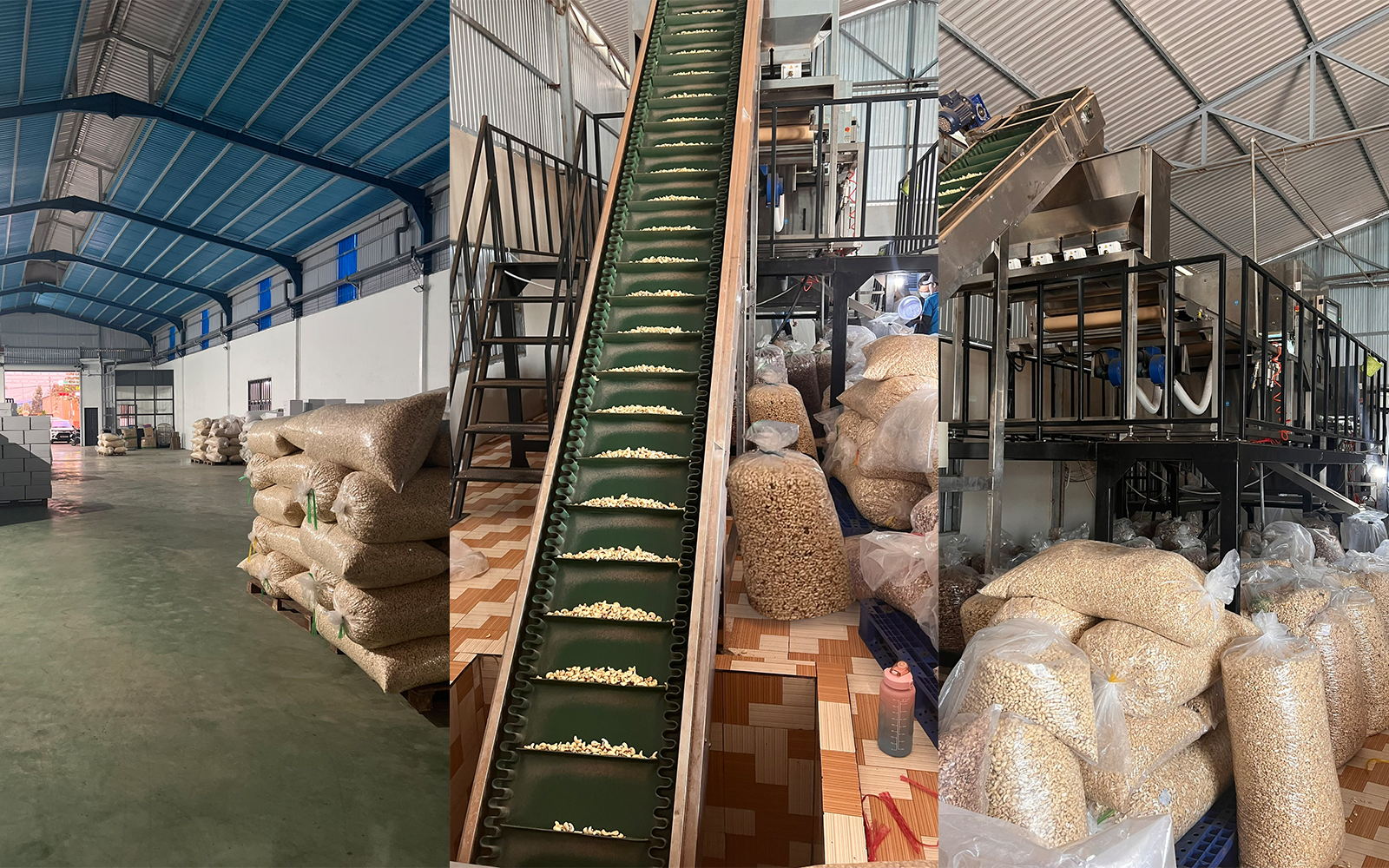 Cashew nuts Factory

Address: Long Giang, Phuong Long Dist., Binh Phuoc Province
Total areas: 4.000 sqm
Capacity: 8-10.000 Mts/year
Our factory is producing many kinds of Cashew nuts like WW320, WW240, WW180, WS, LP, SP, BB …and OEM/ODM products also. Our factory has achieved international certificates such as HACCP, ISO, HALAL, FDA and meets any demands of quality from different markets.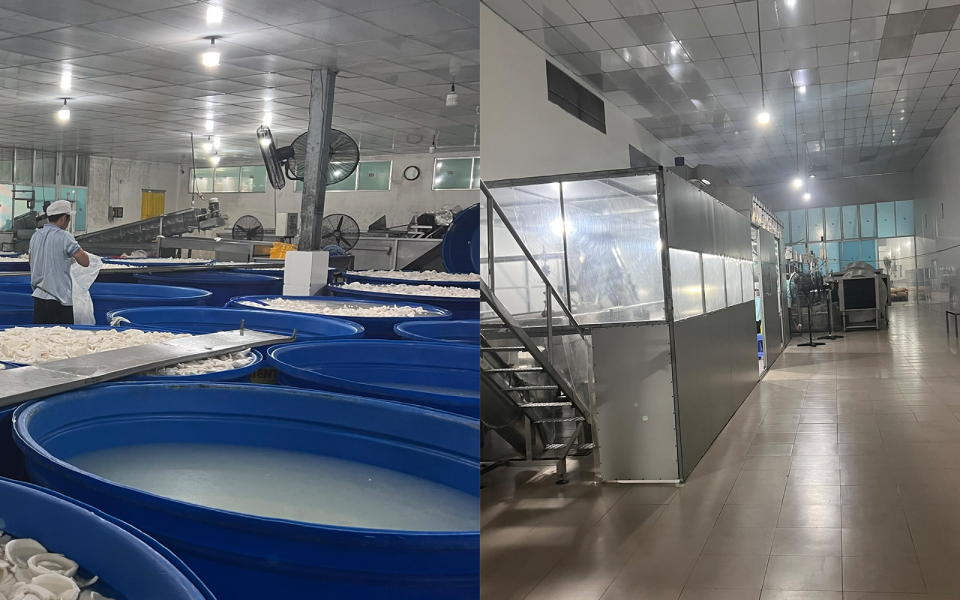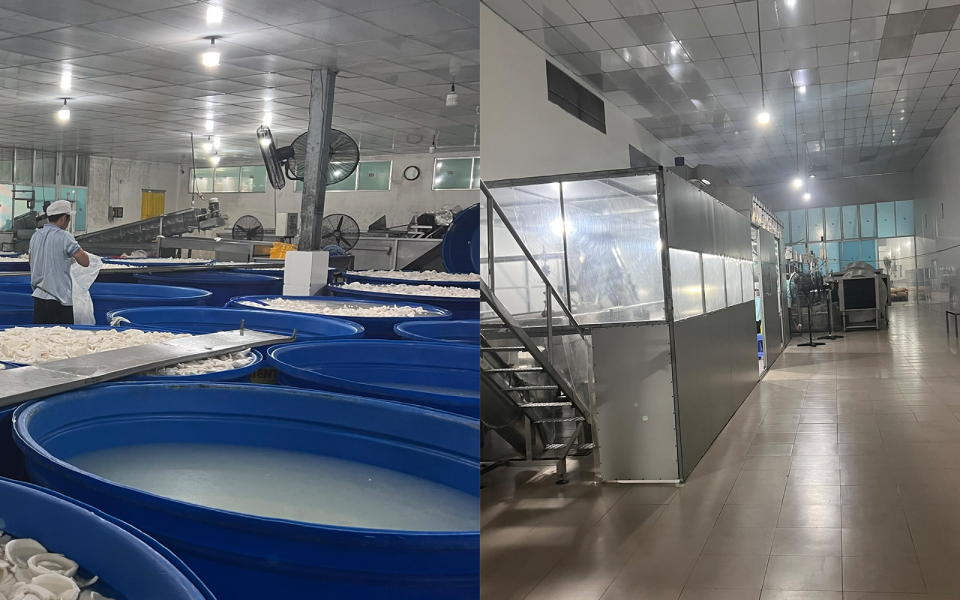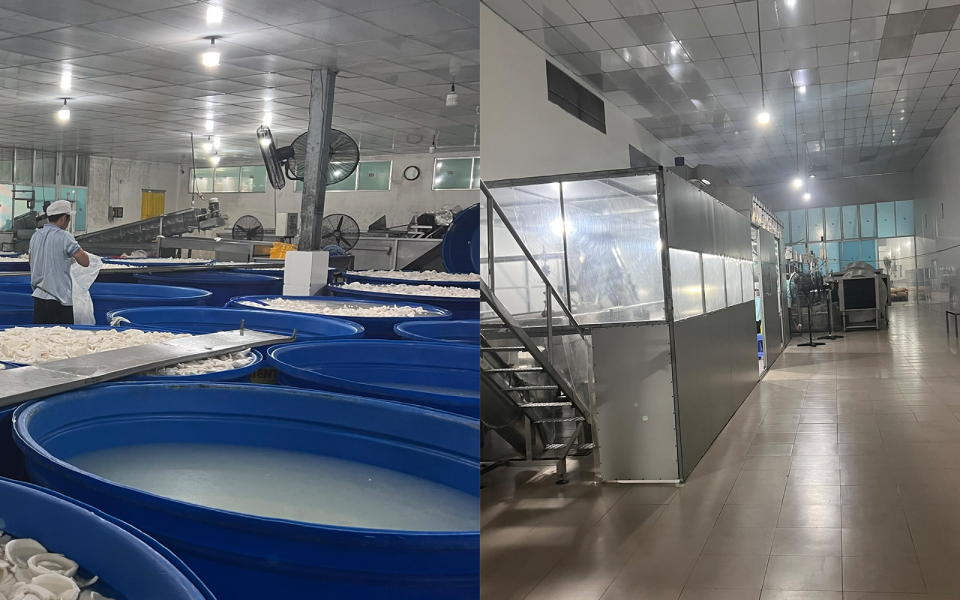 Desiccated Coconut Factory

Address: My Thach ,Giong Trom Dist., Ben Tre province
Total areas: 5.000 sqm
Capacity: 5-7.000Mts/year
We highly commit to supply our customers with qualified and safe products thanks to investing in advanced production technology. Located at the center of coconut growing areas in Vietnam - We are supplying and exporting coconut products such as High fat Desiccated Coconut Find Grade, High fat Desiccated Coconut Medium Grade, Low fat Desiccated Coconut, chips, flask, coconut oil…

Product Certification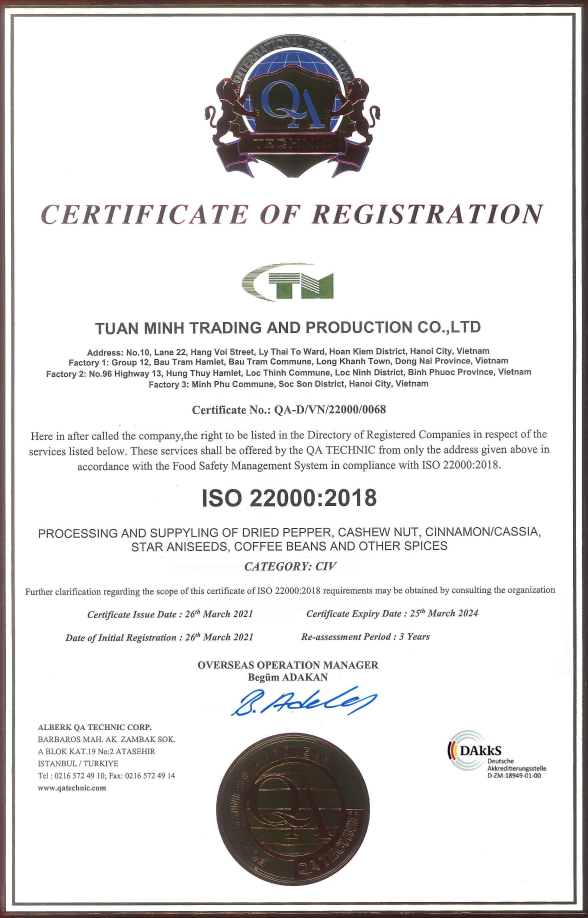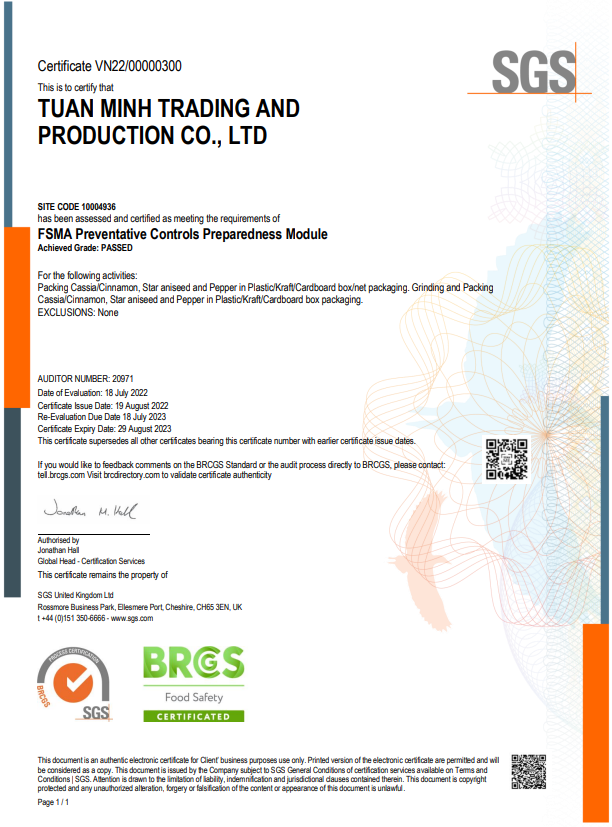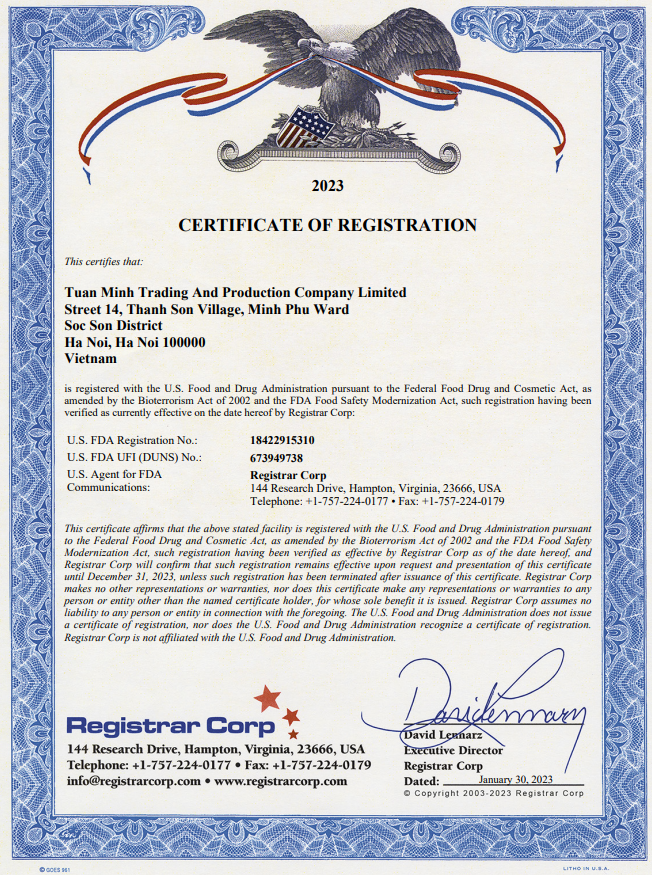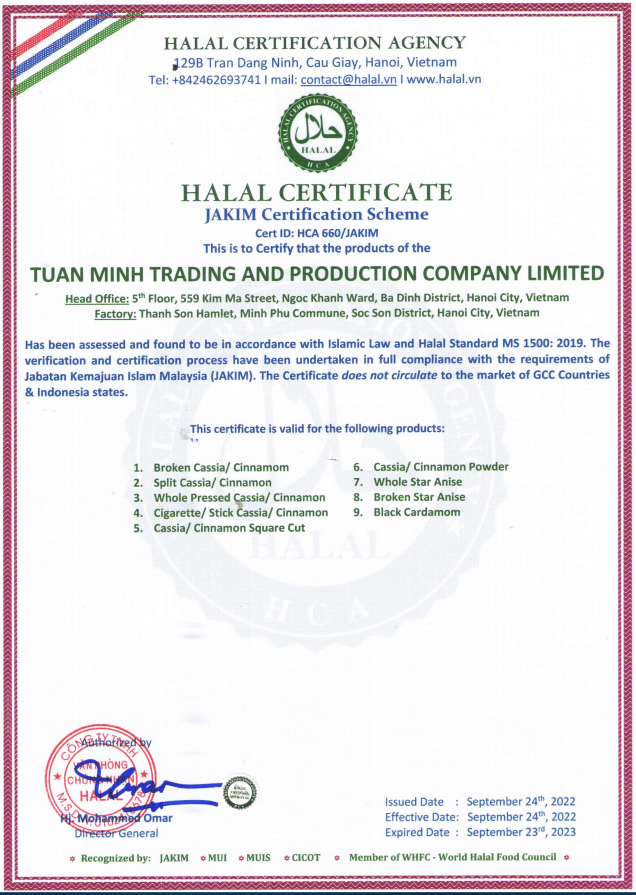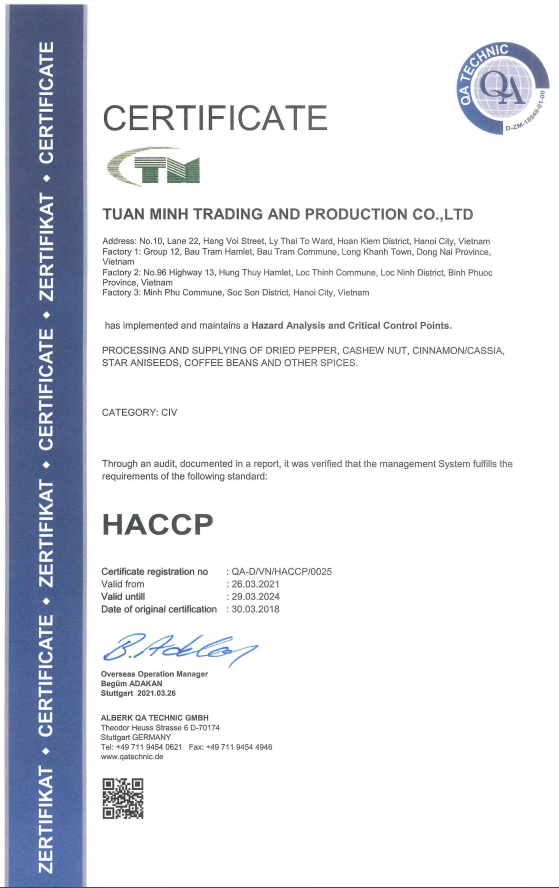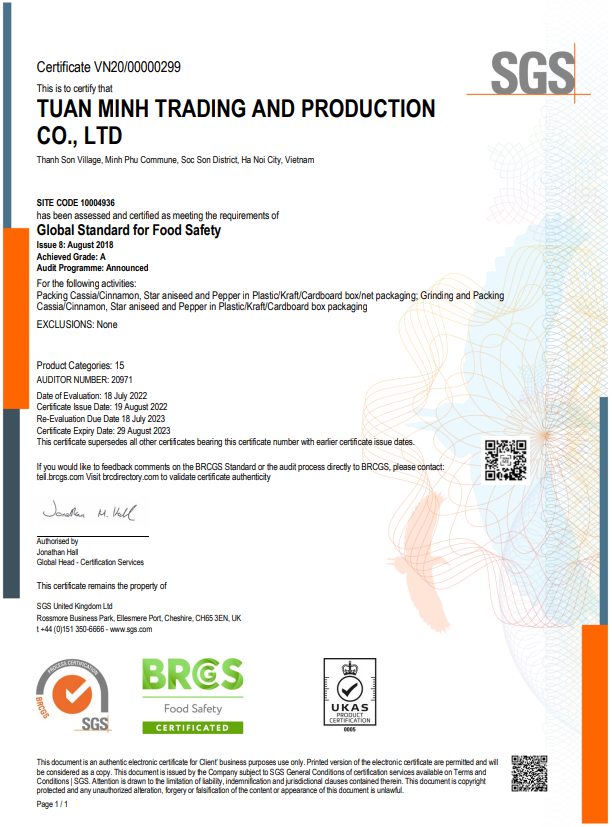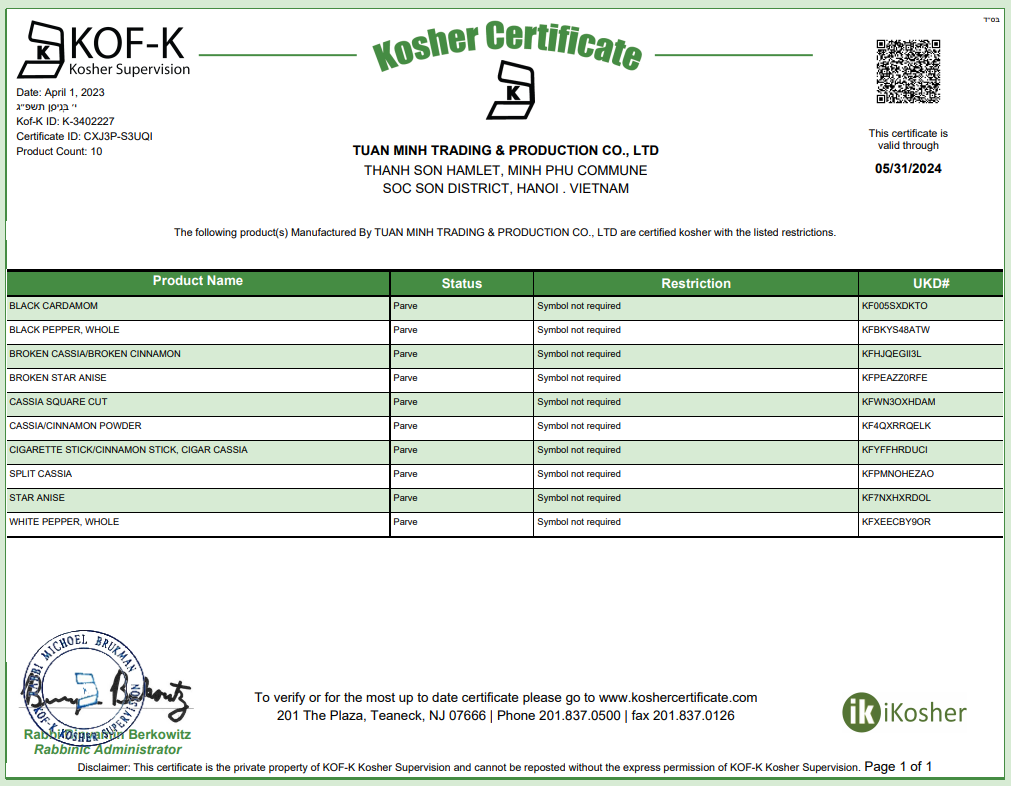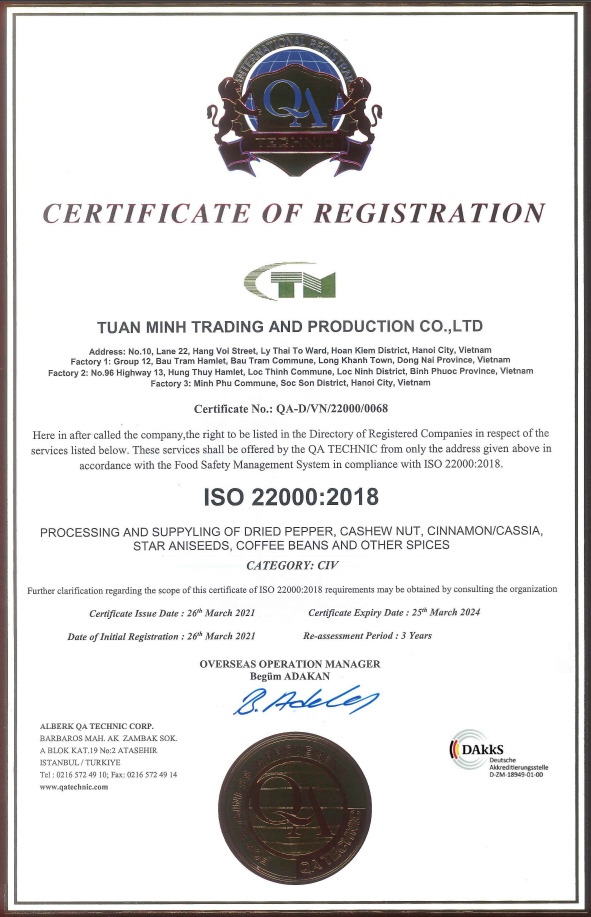 Production activities in Tuan Minh