Established in 2005, Tuan Minh Trading and Production Co., Ltd. is one of Vietnam leading exporters of agricultural products including the main products such as Cinnamon, Star Anise, Pepper, Desiccated coconut, cashew nuts and coffee beans, etc.

With the mission of bringing the preeminent quintessence of Vietnam to the world, Tuan Minh Trading and Production Co., Ltd always attaches its interests to the interests of the nation, social responsibility and the prosperous development of the country. Tuan Minh not only has strict standards for quality inspection of inputs and outputs, but also has an united and unanimous team always trying their best to improve the value of life through special flavors to gain the trust and satisfaction of customers.
Along with quality standards, we are always ready to be a reliable, responsible, friendly and professional partner.




VISION

Becoming the leading and sustainable agricultural development in Vietnam, with prestige and position on the world economic map; successfully building a chain of high-quality agricultural products, contributing improvement to Vietnamese's life and elevating Vietnamese spices in the world .

MISSION

Providing our partners and customers with safe and quality agricultural products. Contributing life enhancement to people living in raw material areas - For a better life for the Vietnamese

CORE VALUES

Solidarity is strength - It is the spirit that is permanently encouraged in every employee who unanimously overcomes challenges to achieve the new goals. At Tuan Minh, the Board of Directors always aims to build a good working environment in terms of physique or mental and creates conditions for all members to develop comprehensively.

HUMAN RESOURCE

People are always considered as the most valuable asset of an enterprise and the key to its development.
Due to a strong and united team, Tuan Minh's brand becomes trustable, responsible and worthy unit of the trust of customers.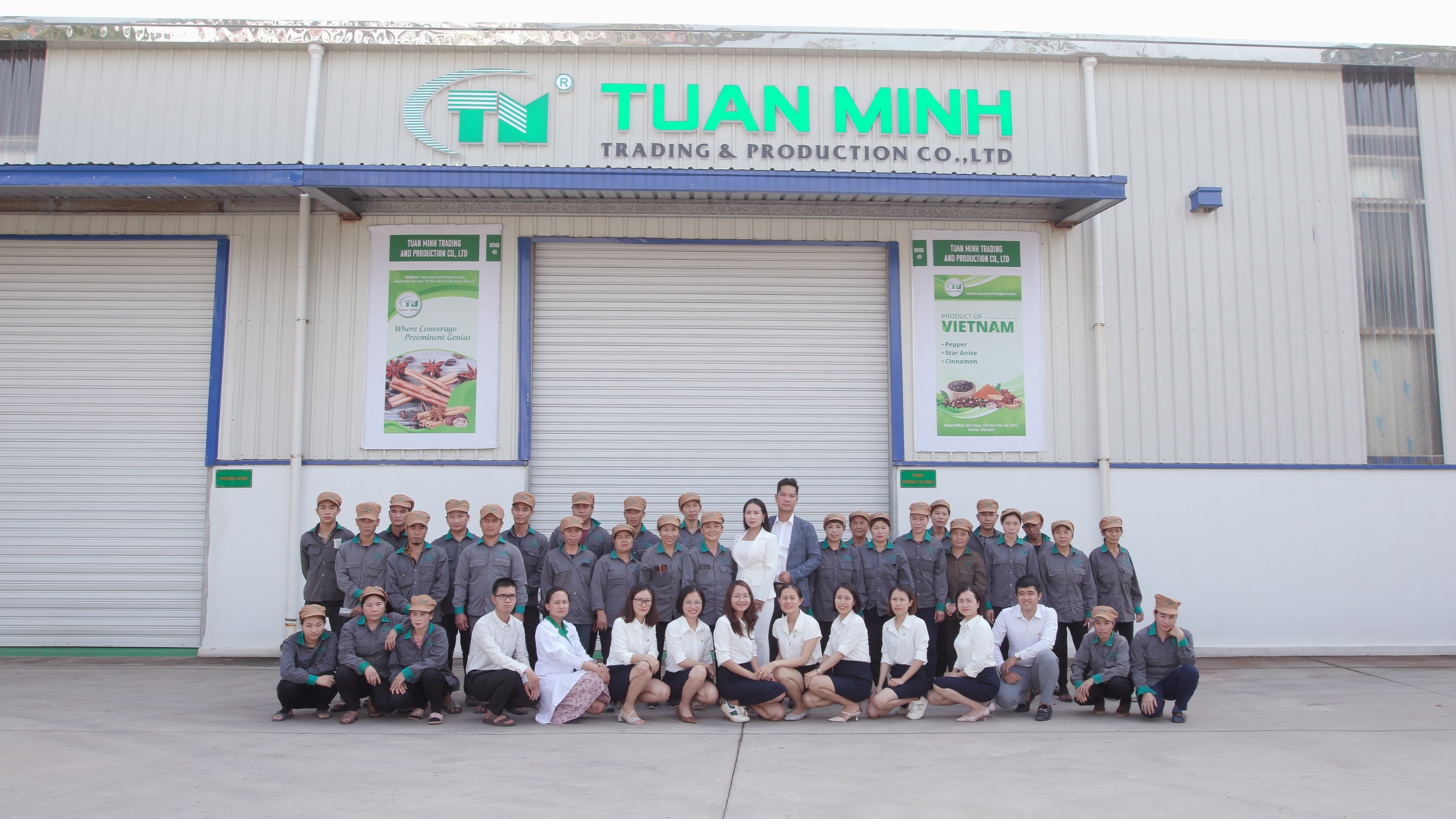 Organizational chart

The organizational chart of Tuan Minh Trading and Production Co., Ltd. is professionally implemented as well as scientifically and reasonably divided into departments, with specific decentralization of responsibilities of either each member or department in the company. Due to the organizational chart, we can operate our company in the most effective way and help our departments work closely together to create a strong Tuan Minh.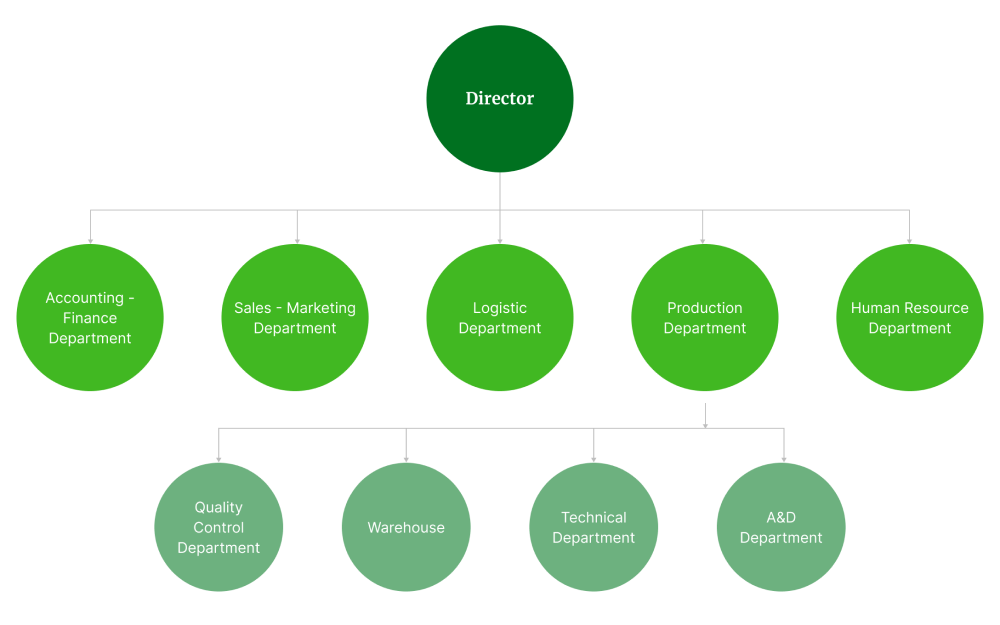 Pictures of customers visiting the factory